This summer I was lucky enough to plan a field research trip to the island of Mauritius in the Indian ocean. This trip was funded by the British Ecological Society, the MUW department of Science and Mathematics, Mississippi Space Grant Consortium, MUW Nancy Yates Fellowship, and an MUW faculty research award. We also had a lot of great collaborators. The trip would not have been possible without the help of Dr. Nik Cole, Rouben Mootoocurpen, and the rest of the Mauritian Wildlife Foundation staff. I also worked with collaborator Dr. Maggie Haines from the Melbourne Museum, Mauritius National Parks and Conservations staff, and MUW undergraduate student Maddie Guerin.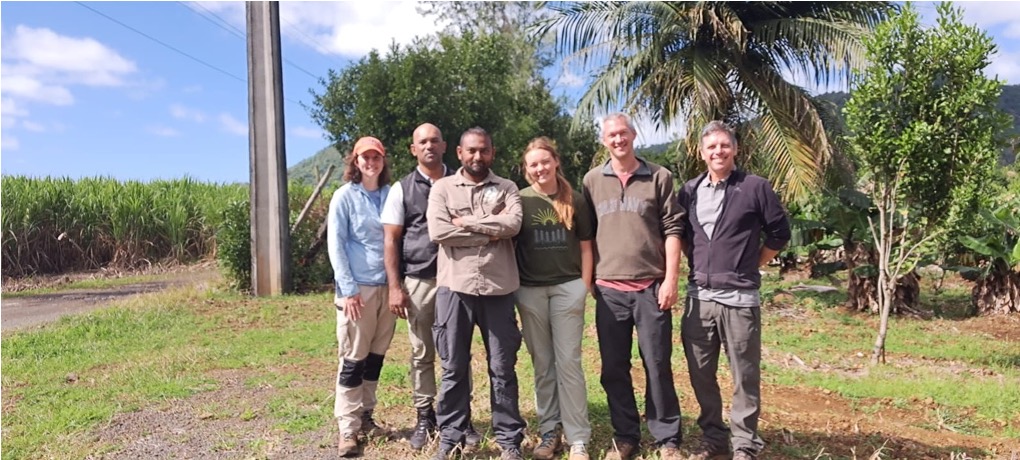 It was a great trip! We were working in Mauritius for three weeks. We rented a diesel Mitsubishi Triton and I got to refresh my skills driving on the left side of the road.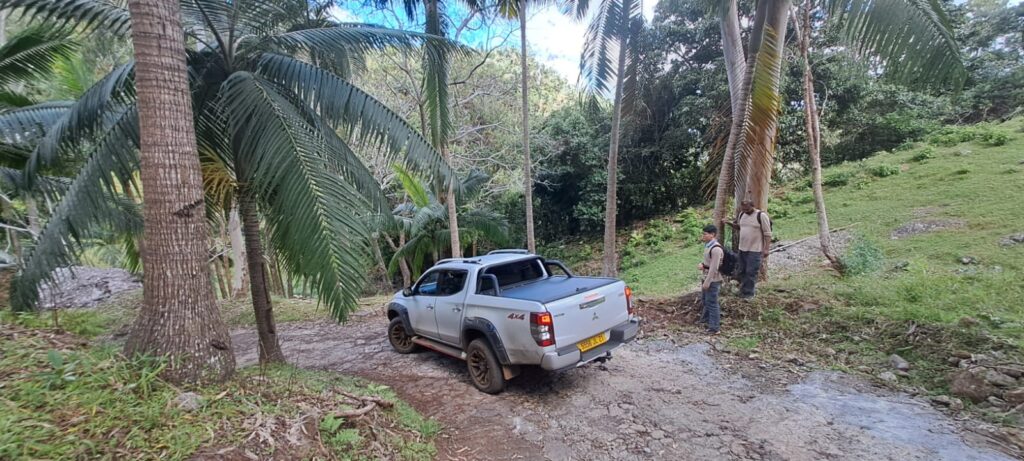 We visited Île aux Aigrettes to see Phelsuma guentheri, Seychelles giant tortoises, and the giant Telfair's skink.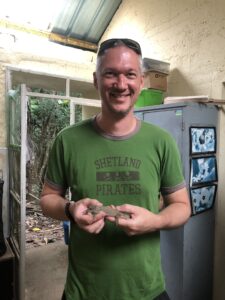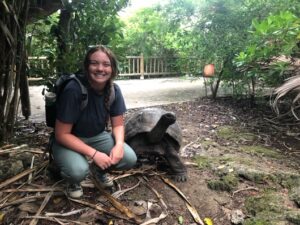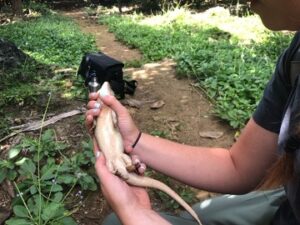 For our research project, we worked primarily in Black River Gorges National Park, looking at four species of endemic Phelsuma day geckos (P. cepediana, P. ornata, P. rosagularis, P. guimbeaui). We were investigating how these four species live together and share their habitat. We will not only be able to connect these species' toe pads with their habitat preferences, but our study will also be valuable for restoration efforts understanding what vegetation these lizards do and don't use.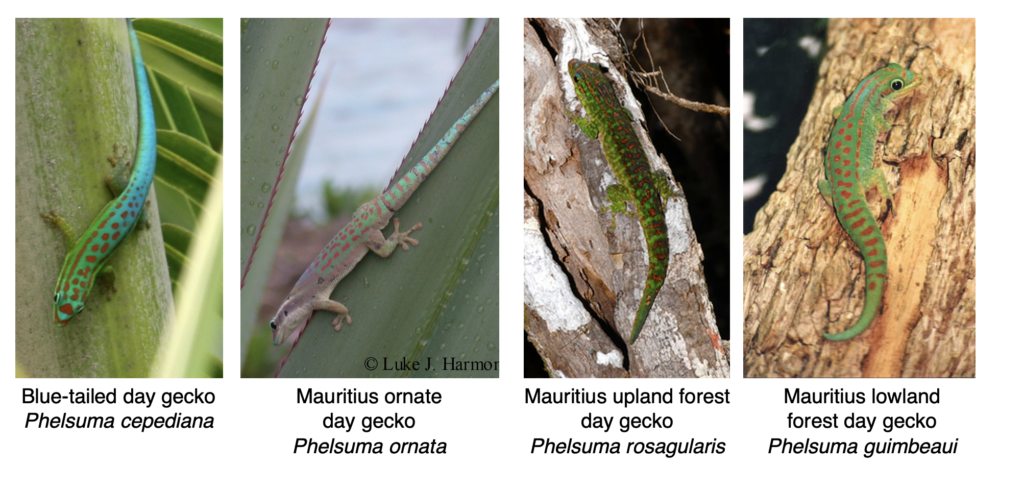 We worked a lot of long days looking for lizards in the forest.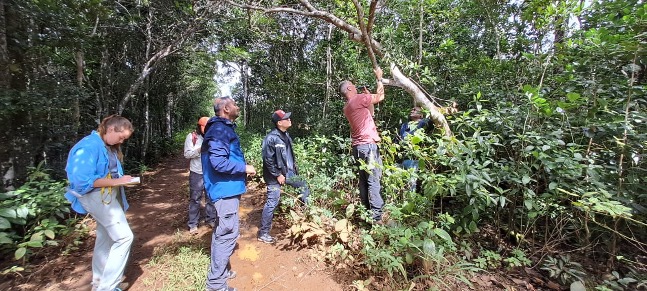 Followed by long evenings processing lizards.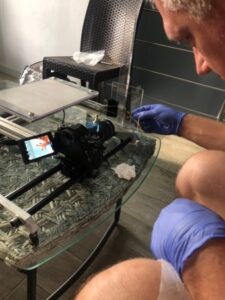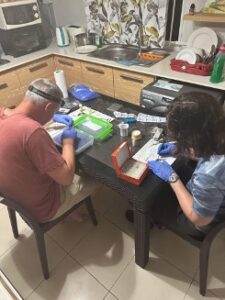 Luckily we were able to make time for a couple fun excursions, visiting a zoo and a tea farm!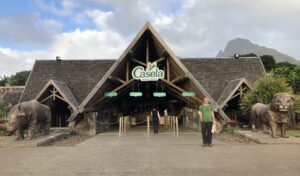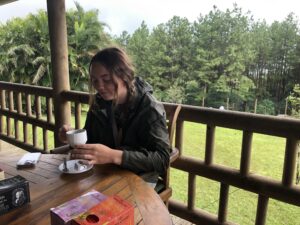 At the end of the trip, I also gave a presentation to NPCS staff, sharing how the trip went.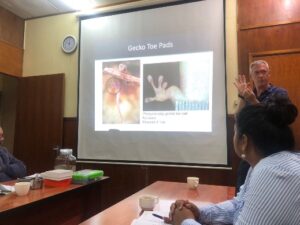 Overall, it was a successful trip and I'm excited to dive into the data we collected!
Our trip was also featured in an MUW's news article and a Science and Mathematics departmental blog post.