Fall 2021 has been a busy semester! As we're reaching the end, we have fun exciting updates. This semester I've had four research students working on various toe pad projects, including Alicia Jefferson, Alaina Dawkins, Jenny McCann, measuring a preserved Tuatara below!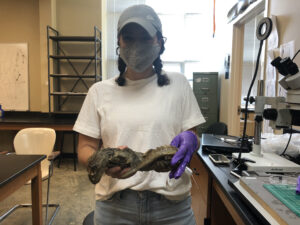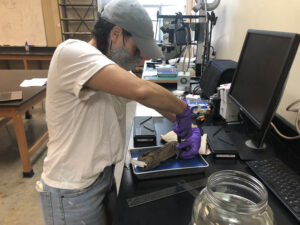 Honors student Shelby Jones also did a great job presenting her honors 401 proposal poster this week.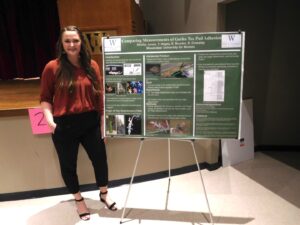 As part as our biology senior seminar course (BS 400) I'm teaching this semester, students presented posters summarizing published studies related to their future careers. We had a great selection of interesting posters and all the presenters did a great job.